Cooperans has launched one initiative to better communicate on its activities and to support the EU-China dialogue.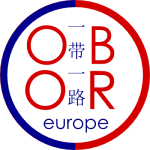 The OBOReurope platform aims at promoting the "One Belt, One Road" initiative (also known as Belt and Road Initiative) in Europe. The OBOR is a Chinese strategy to develop a new Silk road and increase trade between China and Europe.
With the OBOReurope platform, Cooperans will promote the opportunities offered by the OBOR to European decision makers, and further the European involvement in this initiative.
Cooperans is committed to defending the interests of  European, Chinese and Asian stakeholders, in order to maximize OBOR's results in terms of sustainable development and cooperation.